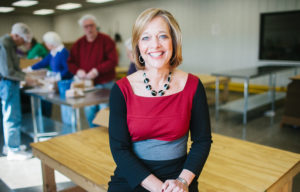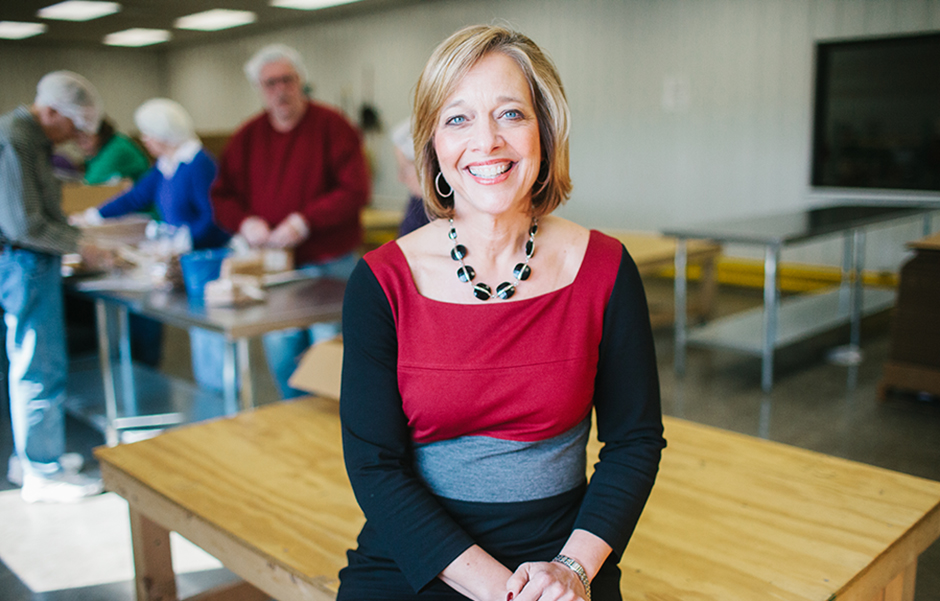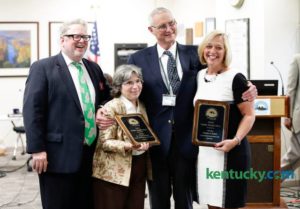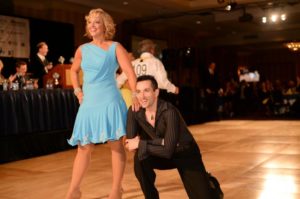 About Marian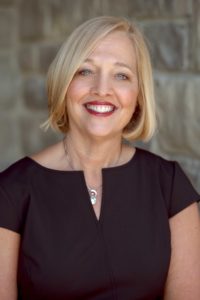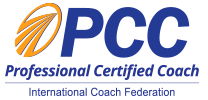 Marian is a graduate of the University of Kentucky, Gatton College of Business having earned a Bachelor's Degree in Marketing and an MBA. She holds post graduate certification in Executive Coaching from the College of Executive Coaching and is a member of the International Coach Federation where she has earned the designation of Professional Certified Coach (PCC).
Marian is passionate about leadership, and believes that concentrated effort to improve the capacity of leaders is critical to the future success of our nation. Prior to establishing MG Coaching & Consulting, Marian Guinn gained real world experience, with leadership and management roles first at the University of Kentucky Hospital, and more recently at God's Pantry Food Bank.
Marian served as CEO of God's Pantry Food Bank, a member of Feeding America, from 1997 – 2016. She spearheaded the organization's dramatic growth in funds raised, food distributed, and program expansion. She was responsible for overall administration, financial management, personnel, program development, fundraising, marketing, public relations, board governance, leadership development, government relations, and strategic planning. She successfully led the Food Bank through multi-million dollar capital campaigns, building projects and significant program growth.
Before coming to God's Pantry Food Bank, Marian was the director of fund development for the University of Kentucky Hospital. There she planned, developed and executed fundraising efforts for the development of the UK Children's Hospital, raising $4.2 million over 10 years.
She has been recognized as an outstanding leader, receiving multiple awards including:
University of Kentucky, Gatton College of Business Hall of Fame
Distinguished Nonprofit Leadership Award, Kentucky Nonprofit Network
Feeding America Executive Director of the Year
Communicator of the Year, PRSA, Thoroughbred Chapter
In 2013 she was recognized in a poll conducted by the Lexington Herald Leader as one of 13 Most Influential Leaders in Central Kentucky. She is a member and former board chair of the Kentucky Nonprofit Network, member and past president of the Junior League of Lexington, past president of the Lexington Chapter of the Association of Fundraising Professionals, served on the UK MBA Advisory Council, graduate of Leadership Lexington and Leadership Kentucky. She participated in the 2014 Dancing with the Lexington Stars, advancing to the final round. Guinn served a five year term on the Feeding America National Council, including one year as chair and on the Feeding America Board of Directors in 2009. She currently serves as secretary of the ICF Ohio Valley Chapter.
Marian and her husband Gene enjoy travel, entertaining family and friends, boating, cycling and boot camp sessions at the gym.
About Gene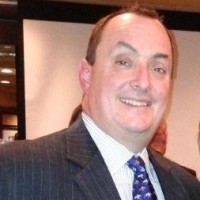 Gene is a graduate of the University of Louisville School of Business having earned a Bachelor of Science in Business Administration and Marketing. He received a Certificate in Personal Development Coaching and is currently enrolled in Post Graduate certification in Executive Coaching at the CaPP Institute. He also has recently completed work to become an authorized facilitator for transition coaching through Now What?
Gene joined MG Coaching and Consulting at the end of 2020 after a 30+ year career as a leader and executive in the radio industry. The majority of that career was with the same company, in a variety of leadership roles. The last 15 years he served as Area President for iHeart Radio in the Central Kentucky Region, leading the best and brightest sales, on-air, promotions and engineering staff in the business. That staff helped him be recognized as Country Radio Small Market General Manager of the Year in both 2016 and 2018.
When MG Coaching and Consulting was formed in 2016, it was with the plan for Gene to join the company at the end of his radio career. What better time than in the middle of a Global Pandemic to get the additional training needed and join a business that is run out of your home! Gene will focus initially on consulting in the marketing and media fields as well as transition coaching. He will also tap into his vast leadership experience to serve others through executive coaching.
Gene has served on a variety of boards in Central Kentucky; including Habitat for Humanity, The Bluegrass Sports Commission, Golf Fore the Hungry and he is currently serving as immediate past president of the board of The Explorium of Lexington.
Gene enjoys spending time with family, especially his two beautiful grandkids, as well as travel, boating and sports. Go Cubs!