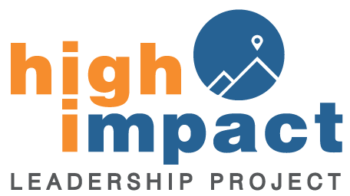 The High Impact Leadership Project (HILP) is an innovative and highly interactive leadership development program. HILP delivers an increased proficiency in emotional intelligence. The degree of a leader's emotional intelligence is the ultimate indicator of their success.
Our multi-faceted approach includes the utilization of the DiSC profile, which is a widely used and easy-to-understand personality assessment that measures the four dimensions of behavior with the intention of providing a deeper understanding of self and others. Participants will explore the various areas from which they lead as they become familiar with the concept of Dimensional Leadership. Through reflection and practice on motivation strategies, participants will glean insight about how to effectively influence others to achieve results and how to better manage feedback conversations. Leadership can be challenging and at times lead to burnout, together we will explore ways to create sustainability practices, enabling participants to be the leader they want to be. And participants will leave with an enhanced ability to coach others with impact and success by leveraging the awareness and knowledge gained through the program.
Over the span of 4 months, each participant will receive:
After completion of the program, all HILP graduates are invited to participate in additional development opportunities through the HILP Alumni Program.
WHAT PARTICIPANTS HAVE TO SAY
"During my career, I have had the opportunity to participate in several leadership programs. Out of all of them, HILP has been by far the most insightful and useful."
"It's hard to narrow down what I liked best about HILP. From the content, to the facilitators, to the participants, I gained a significant amount of knowledge and skills that I immediately put into practice after each session. I think the content and interaction offered by HILP has mad a truly meaningful impact on my professional and personal life."
HILP Alumni include Representatives of the Following Companies
Associations International
AVOL
Beautycounter
Community Action Council
Feeding America
IHeart Media
Keystone Insurers Group
Traditional Bank
University of Kentucky
And many more!
HILP is facilitated by co-founders Marian Guinn and Lisa Williams. Marian and Lisa are committed to helping leaders achieve their peak performance.